Services
We offer services and treatment plans tailored to meet your unique hearing needs. From comprehensive evaluations to custom hearing aid fittings, our staff combines years of experience with state-of-the-art technology to find the best solution for you.
Hearing Tests
Hearing Testing and Evaluations
Choosing the right hearing aid starts with a clear understanding of your unique hearing loss needs. Our advanced testing procedures accurately identify whether or not you have hearing loss and measure the type and severity.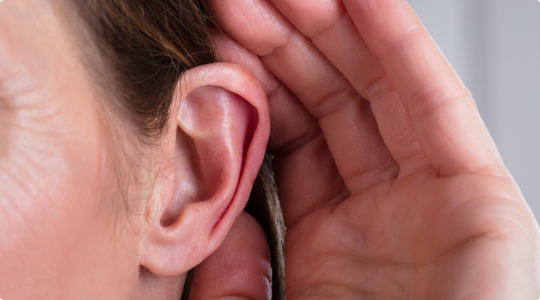 If you suspect a hearing issue, a hearing test is your first step. It will determine if you have hearing loss and outline the extent and specifics. Your provider will use this information to tailor a treatment plan to your needs and get you on the path to better hearing.
More on Diagnostic Hearing Evaluations